The Black Silent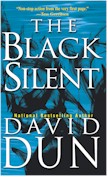 The third thriller featuring espionage expert, Sam Wintripp.

Prologue

"An attempted murder underwater reveals a sinister plot.

Unacceptable Risk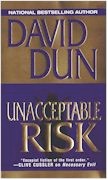 The second thriller featuring espionage expert, Sam Wintripp. In Unacceptable Risk, Sam must risk everything to prevent a powerful genetic engineering tool from falling into the wrong hands.

Chapter 1

"A platoon of mercenaries disturb the peace around Sam's mountain cabin. Sam must discover who wants him dead, and why.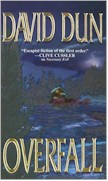 Overfall
Overfall features espionage expert, Sam Wintripp, cousin to Necessary Evil hero, Kier Wintripp. In Overfall, Sam finds himself protecting a woman whose face is instantly recognizable while they are sucked into an international conspiracy.

Chapter 1

"Sam settles in for a relaxing vacation on his yacht.


Chapter 2

"Sam's calm is broken by an unknown woman's desperate dash for the safety of his boat.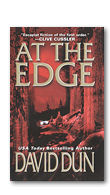 At The Edge
David Dun's latest thriller, At The Edge will have you at the edge of your seats. His tale of intrigue and murder set amidst the California timber wars will delight thriller-lovers.
Necessary Evil
Immerse yourself in an intriguing story with David Dun's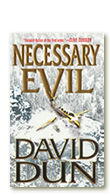 high country thriller, Necessary Evil. Clive Cussler had this to say about David Dun's first novel:
"Dun's readers will delight in well-executed plot twists that draw you into the action with seamless ease. Escapist fiction of the first order."
See if you agree with the critics and early manuscript readers who claim David's first novel is a heart-pounding, edge-of-your-seat story.


Chapter 1

"Kier and Jessie meet, a private jet crashes in the rugged California high country.
Reader reviews are welcome! E-mail your comments to David Dun at david@daviddun.com
Copyright 2001¿2004 David Dun, All Rights Reserved.
Home | Books | Excerpts | Author | Q&A | Feedback | E-mail Us
Buy Info | Sign Up for E-mail Updates